Spring into Summer
Sale
Spring into Summer and beat the heat with these cool bonus packs with the purchase of any new stock caravan or Wayfinder.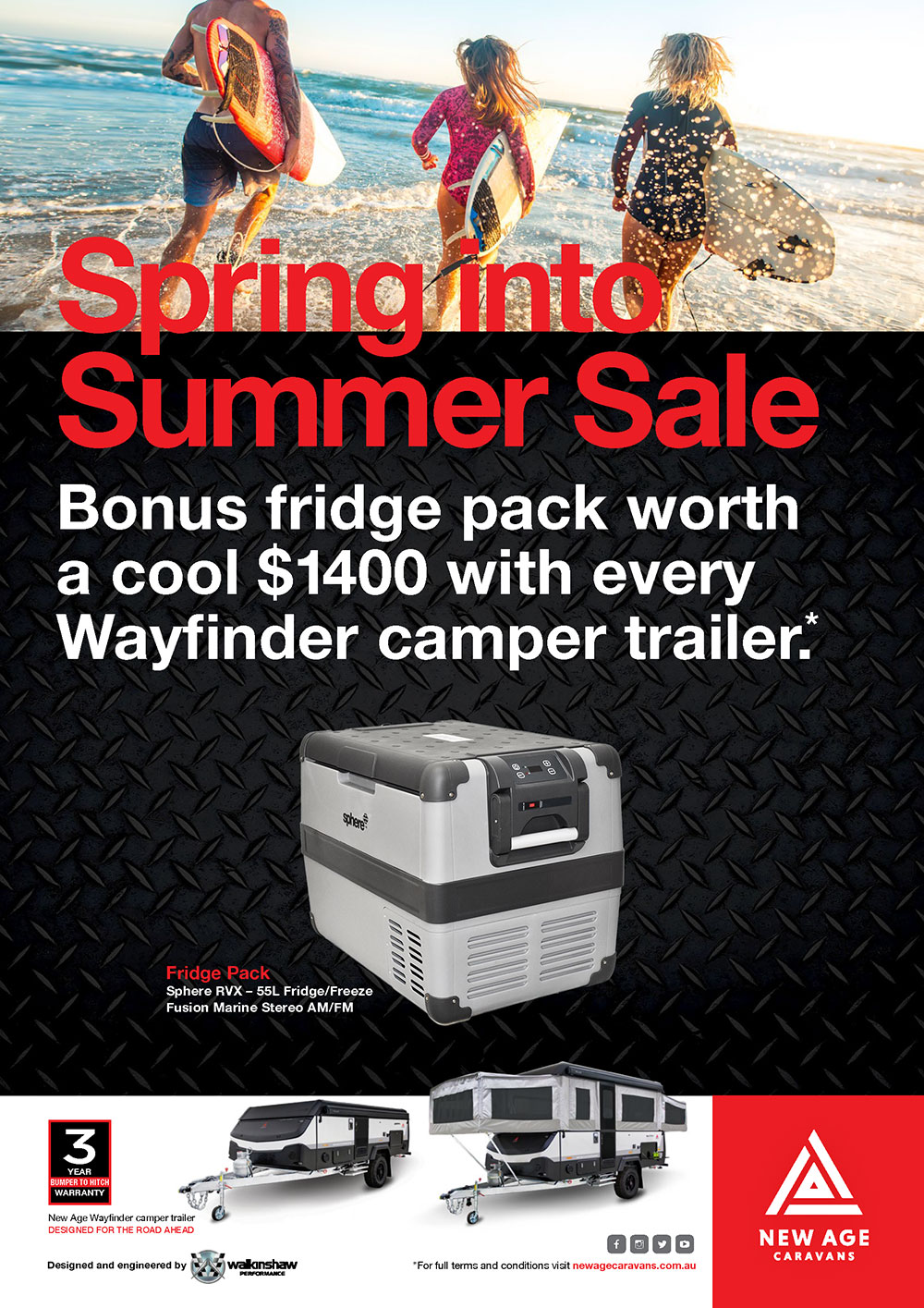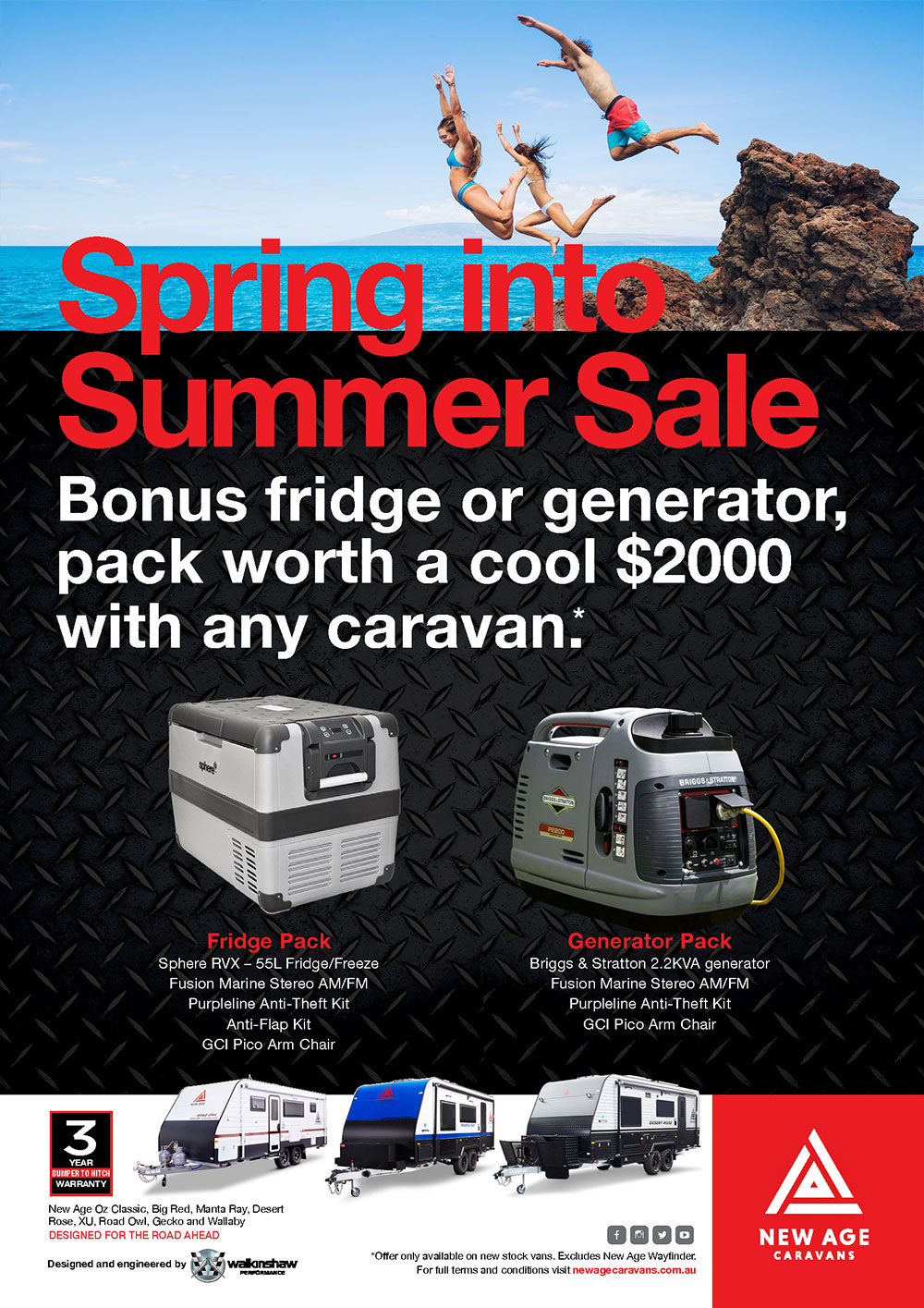 For more details please visit your local New Age Caravans dealership.
Terms and conditions:
1. Program offer is valid for all retail sales received across new stock caravans and camper trailers from 15th September 2019 to 31st October 2019
2. All eligible caravans must be delivered by the 30th November 2019
3. This program is not retrospective and shall apply to new Dealer retail orders received during the program period on stock caravans & camper trailers only
4. Used caravans are not included in this campaign
5. New Age will not be accountable for any promises made by a Dealer outside of these terms and conditions
6. Decisions by New Age Caravans are final and no correspondence will be entered into
7. New Age Caravans accepts no responsibility for any tax implications that may arise from this promotion
8. Offer is not transferable, assignable or exchangeable for other goods or services. Offer cannot be exchanged for additional discount
9. New Age Caravans reserves the right to make changes or close the program early at any time without prior notification. Errors and omissions excepted
For more details please visit New Age Caravans Newcastle.
Terms and conditions:
1. Program offer is valid for all retail sales received across new stock caravans and camper trailers from 15th September 2019 to 27th October 2019
2. All eligible caravans must be delivered by the 30th November 2019
3. This program is not retrospective and shall apply to new Dealer retail orders received during the program period on stock caravans & camper trailers only
4. Used caravans are not included in this campaign
5. Decisions by New Age Newcastle are final and no correspondence will be entered into
7. New Age Caravans accepts no responsibility for any tax implications that may arise from this promotion
8. Offer is not transferable, assignable or exchangeable for other goods or services. Offer cannot be exchanged for additional discount